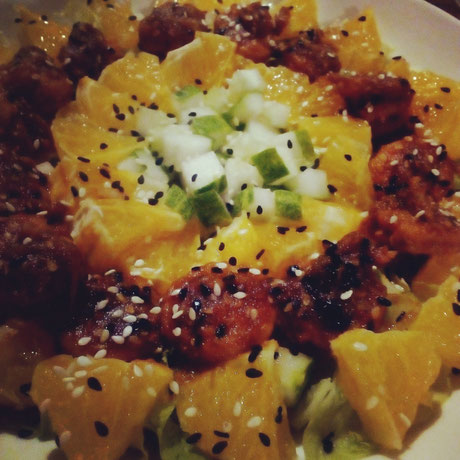 "La cucina è istinto. 
Ma non del tutto. 
Si parte sempre da una sensazione, da ingrediente che ti ha colpito. 
Ma poi si sperimenta. 
L'obiettivo è valorizzare qualcosa che ti piace o piace a chi è seduto a tavola."
- Carlo Cracco -
E questo è quello che abbiamo fatto!
Partendo da un semplice ingrediente come la lattuga, abbiamo pensato di abbinarlo a dei gamberi, ma in una versione rivisitata.
Insalata di gamberi saltati con peperoncino fresco, Spanish paprika & semi di sesamo (binachi & neri).
VENITE A TESTARLA! 😉💕
This is what we made!
We start our recipe from a simple ingredient... "the lattuce" and we combined with fresh prawns.
A fresh salad with sauteed prawns, chilli, Spanish paprika & white/black sesame seeds.
COME TO TASTE IT! 😉💕
---
---