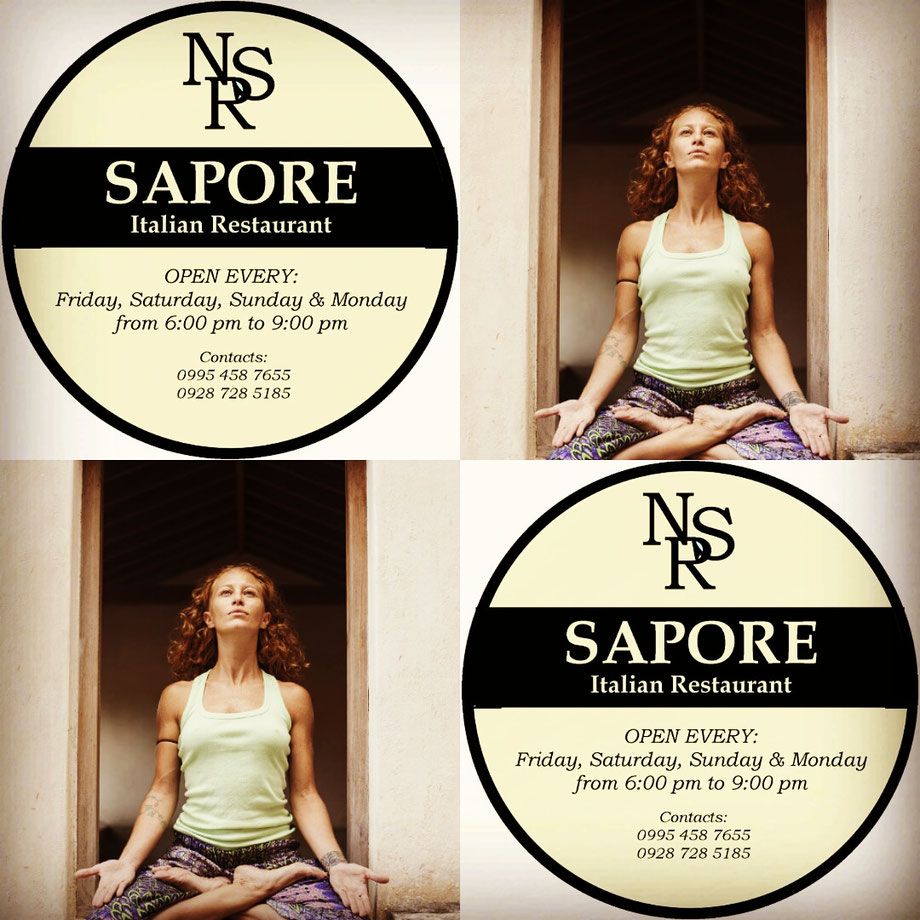 Some news COMING SOON...
1)- We'll open the door of our restaurant to outsiders without reservation but in Friday, Saturday, Sunday & Monday only from 6:00pm to 9:00pm (is request the reservation for group up to 5 persons. We don't have so much seats).
WE'LL UPDATE  YOU  ABOUT EXACTLY DATE & MORE NEWS ABOUT THIS.
2)- We are so happy that Claudia will be part of Nypa Style Team.
THANK YOU @claudiavitturiyogalifestyle (facebook) to bring again the Yoga in our Place.
Our guest can practice/learn Yoga with us from December15,  2018. 
The lessons/sessions will be in Italian, English & Spanish language.
We'll post soon all the information about (schedule, packages & retreat).
Stay tune with us.
THANK YOU TO EVERY BODY TO FOLLOW US 😍😍😍😘😘😘