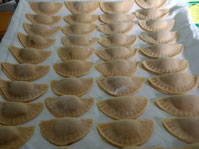 ---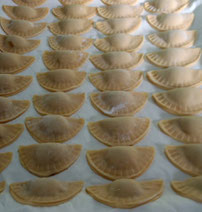 Yesterday we made the Ravioli.

We made few times before, but we tried a new fill with "Homemade Ricotta & Porcini".

The taste it was great and the best sauce for them was very simple: Butter, Parmesan & little bit Pepper.

Come to try our homemade cucine with real italian recipes.

For outsiders is kindly request a one day advance reservations.

You can contact us with:

E-mail - "info_thebeaches@yahoo.it"

Text message - "0947 1 810196" - "092 16383709"

The kitchen is open for dinner time only from 6.30 p.m. to 9 p.m.

---
---